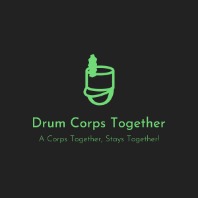 Drum Corps Together
SEASON 79 NEWS
06/26/19- GOOD JOB at the National Day Sneak Peak Yesterday! National Ice Cream Day is TOMORROW, June 27th! National Camera Day is in 3 DAYS, June 29th! Muncie Regional Invitational 79 - II, a MEMBER CREATED Event, is in 4 DAYS, June 30th! National U.S. Postage Stamp Day is in 5 DAYS, July 1st! DTG Independence Day 2019 is in 8 DAYS, July 4th! GOOD LUCK AND JOIN TODAY!

06/18/19- No more Board of Director positions will be available for the time being. Congratulations to the people that are on the Board! Good luck to everyone this season!!!


____________________________________________________
FMA results for FINALS are now (and will be from now on) in the "About Drum Corps Together" section. There, everyone can ALWAYS see our accomplishments in the league! Good luck with the rest of the season! Finish strong!

**Spread the word out about the DTG league! This will be an ACTIVE league with ACTIVE events and ACTIVE benefits. DTG wants to be proACTIVE! Join that with us!

DTG HISTORY: FMA Championships (FINALS ONLY!)
Season 75
- Grey Vandals- 4TH Place
- Rocketeers Drum and Bugle Corps- 5TH Place
- Legends- 8TH Place

Season 76
- Striders- 4TH Place
- Grey Vandals- 5TH Place
- Red Blazers- 9TH Place
- Rocketeers Drumline and Bugle Corps- 11TH Place AND
- Legends- 12TH Place

Season 77
- Red Blazers- 3RD Place
- Striders- 6TH Place
- Grey Vandals- 7TH Place
- Rocketeers Drum and Bugle Corps- 10TH Place
- Black Knights-12TH Place

Season 78
DIVISION 2
- Red Blazers- 5TH Place
- Grey Vandals- 6TH Place
- Rocketeers Drum and Bugle Corps- 10TH Place
- Black Knights- 12TH Place

DIVISION 3
- XPerience- 1ST Place
- Rose City Drum & Bugle Corps- 3RD Place
- Silver Bell- 4TH Place
- Blue Heroes- 7TH Place
- Midnight Wisps- 9TH Place
- Dauntless Drum and Bugle Corps- 10TH Place
- The Sound of Seattle- 12TH Place