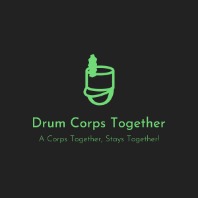 Drum Corps Together
** NEW MEMBERS ALWAYS WELCOME!!! **
SEASON 95 NEWS
4/20/21 - Events have been posted!!! DTG "Welcome By Divisions" will be posted when divisions are assigned, as per usual.

SEASON 94 NEWS
4/19/21 - DTG FMA S94 FINALS RESULTS!!!
CONGRATULATIONS to the following DTG members on advancing and competing in the FMA Finals on Sunday!!! Also, CONGRATULATIONS to ALL DTG members for competing this season and bringing your best performances! Thank you, also, for being apart of the DTG Family!!! Once again, CONGRATULATIONS!!!!

DIVISION 1
1. Kanpeki-sa - 3RD Place
2. Idaho Regiment - 4TH Place
3. Legacy Drum and Bugle corps - 9TH Place
4. 10th Regiment - 10TH Place
5. Samurai - 12TH Place

DIVISION 2
1. Hickory DBC - 1ST Place
2. Chula Vista Vanguard - 2ND Place
3. Progress Drum and Bugle Corps - 3RD Place
4. Cotton Crusaders - 4TH Place
5. Azure Rangers - 6TH Place
6. Worcester Hills Drum Corps - 10TH Place
7. Red Bears - 12TH Place

DIVISION 3
1. The Brotherhood DBC - 2ND Place
2. Crimson Bears - 3RD Place
3. Red Regiment - 6TH Place
4. Cupertino Pioneers - 7TH Place
5. Queen City Cadets - 9TH Place
6. Devils - 11TH Place
_________________________________________________________________________________
FMA results for FINALS are now (and will be from now on) in the "About Drum Corps Together" section. There, everyone can ALWAYS see our accomplishments in the league! Good luck with the rest of the season! Finish strong!
**Spread the word out about the DTG league! This will be an ACTIVE league with ACTIVE events and ACTIVE benefits. DTG wants to be proACTIVE! Join that with us!

SEASONS ACTIVE: 75, 76, 77, 78, 79, 80, 81, 82, 83, 84, 85, 86, 87, 88, 89, 90, 91, 92, 93, 94, 95

DTG HISTORY: FMA Championships (FINALS ONLY!)
Season 75
- Grey Vandals- 4TH Place
- Rocketeers Drum and Bugle Corps- 5TH Place
- Legends- 8TH Place

Season 76
- Striders- 4TH Place
- Grey Vandals- 5TH Place
- Red Blazers- 9TH Place
- Rocketeers Drumline and Bugle Corps- 11TH Place AND
- Legends- 12TH Place

Season 77
- Red Blazers- 3RD Place
- Striders- 6TH Place
- Grey Vandals- 7TH Place
- Rocketeers Drum and Bugle Corps- 10TH Place
- Black Knights-12TH Place

Season 78
DIVISION 2
- Red Blazers- 5TH Place
- Grey Vandals- 6TH Place
- Rocketeers Drum and Bugle Corps- 10TH Place
- Black Knights- 12TH Place

DIVISION 3
- XPerience- 1ST Place
- Rose City Drum & Bugle Corps- 3RD Place
- Silver Bell- 4TH Place
- Blue Heroes- 7TH Place
- Midnight Wisps- 9TH Place
- Dauntless Drum and Bugle Corps- 10TH Place
- The Sound of Seattle- 12TH Place

Season 79
DIVISION 2
- Boston Crusaders - 1ST Place
- Bluecoats - 4TH Place
- 10th Regiment - 6TH Place
- Dingo Hunters - 9TH Place

DIVISION 3
- Grey Vandals - 1ST Place
- XPerience - 2ND Place
- Red Blazers - 3RD Place
- The Rising Glory Drum Corps - 5TH Place
- Rocketeers Drum and Bugle Corps - 9TH Place
- Legacy Drum and Bugle Corps - 10TH Place

Season 80
DIVISION 1
- Boston Crusaders- 8TH Place

DIVISION 2
- Grey Vandals- 1ST Place
- 10th Regiment- 2ND Place
- Samurai- 7TH Place
- Dingo Hunters- 9TH Place
- Bluecoats- 11TH Place

DIVISION 3
- The Grove- 1ST Place
- Calypso- 2ND Place
- The Rising Glory Drum Corps- 3RD Place
- Killmongers Corps- 5TH Place
- Legacy Drum and Bugle Corps- 6TH Place
- Jordon Pinchback- 7TH Place
- Evergreen- 10TH Place
- Legends- 11TH Place
- Silver Regiment- 12TH Place

Season 81
DIVISION 1
Samurai - 4TH Place

DIVISION 2
10th Regiment - 1ST Place
West Coast Crusaders - 7TH Place
Grey Vandals - 8TH Place
The Rising Glory Drum Corps - 10TH Place
Dingo Hunters - 11TH Place

DIVISION 3
The Grove - 2ND Place
Horizon - 3RD Place
Syndicate Drum and Bugle Corps - 5TH Place
Legacy Drum and Bugle Corps - 6TH Place
Black Knights - 9TH Place
Gold Coast B Drum and Bugle Corps - 10TH Place
Sound of Sacramento - 12TH Place

SEASON 82
DIVISION 1
Samurai - 7th Place

DIVISION 2
10th Regiment - 1st Place
Xperience - 3rd Place
Grey Vandals - 4th Place
Red Blazers - 8th Place
The Rising Glory Drum Corps - 9th Place
K.K.D.C. - 12th Place

DIVISION 3
Syndicate Drum and Bugle Corps - 1st Place
Keystone Drum and Bugle Corps - 2nd Place
Horizon - 3rd Place
Legion Drum and Bugle Corps - 5th Place
Spartan Drum and Bugle Corps - 6th Place
Golden Sticks - 7th Place
Club Rancho Sahuarita Drum Corps - 8th Place
Spirit of Sasquatch - 10th Place
Wasatch Vanguard - 11th Place

SEASON 83
DIVISION 1
10th Regiment - 4TH Place
Samurai - 5TH Place
Atlantic Volt Drum and Bugle Corps - 6TH Place

DIVISION 2
Xperience - 1ST Place
Red Blazers - 2ND Place
Keystone Drum & Bugle Corps - 4TH Place
The Rising Glory Drum Corps - 6TH Place
K.K.D.C - 9TH Place
The Grove - 10TH Place
Legends - 11TH Place

DIVISION 3
Sound of the Times - 1ST Place
Club Rancho Sahuarita Diligence - 2ND Place
Dallas Silver Battalion - 3RD Place
Legion Drum and Bugle Corps - 4TH Place
Legacy Drum and Bugle Corps - 7TH Place
Battle Standards - 8TH Place
Devils - 9TH Place
Wasatch Vanguard - 10TH Place
Spirit of Sasquatch - 11TH Place
Star of Tennessee - 12TH Place

SEASON 84
DIVISION 1
Samurai - 3RD PLACE
10th Regiment - 4TH Place
Atlantic Volt Drum and Bugle Corps - 6TH Place
Sigma Regiment - 9TH Place

DIVISION 2
Galactic Sound - 1ST Place
West Coast Crusaders - 2ND Place
Sound of the Times - 4TH Place
Red Blazers - 5TH Place
Striders - 6TH Place
Keystone Drum & Bugle Corps - 7TH Place
The Rising Glory Drum Corps - 8TH Place
Legacy Drum and Bugle Corps - 12TH Place

DIVISION 3
Kanpeki-sa - 1ST Place
Enchanted Drum & Bugle Corps - 2ND Place
Devils - 3RD Place
Silver Brigade - 4TH Place
Battle Standards - 6TH Place
Laredo Conquistadors - 7TH Place
Acxiom Drum and Bugle Corps - 9TH Place

SEASON 85
DIVISION 1
Atlantic Volt Drum and Bugle Corps - 6TH Place
10th Regiment - 7TH Place
Sigma Regiment - 8TH Place
Samurai - 12TH Place

DIVISION 2
Kanpeki-sa - 1ST Place
Galactic Sound - 2ND Place
Striders - 4TH Place
Red Blazers - 5TH Place
Keystone Drum & Bugle Corps - 6TH Place
Sound of the Times - 7TH Place
Legacy Drum and Bugle Corps - 9TH Place
The Rising Glory Drum Corps - 10TH Place
Xperience - 12TH Place

DIVISION 3
Rebels - 1ST Place
West Guards Drum and Bugle Corps - 2ND Place
Laredo Conquistadors - 3RD Place
Queen City Crusaders - 4TH Place
Prescott Hotshots - 6TH Place
Rose City Drum & Bugle Corps - 7TH Place
Spartan Drum and Bugle Corps - 8TH Place
Worcester Hills Drum Corps - 9TH Place

SEASON 86
DIVISION 1
- Samurai - 5TH Place
- Atlantic Volt Drum and Bugle Corps - 7TH Place
- Kanpeki-sa - 10TH Place
- Red Blazers - 12TH Place

DIVISION 2
- Rebels - 1ST Place
- Thunder - 2ND Place
- Progress Drum and Bugle Corps - 4TH Place
- West Everglades Drum Corps - 5TH Place
- South Star - 6TH Place
- Coldmen - 7TH Place
- Silver Stars - 9TH Place
- Hellstorm DBC - 11TH Place
- Worcester Hills Drum Corps - 12TH Place

DIVISION 3
- Azure Rangers - 2ND Place
- Purple Jackets - 3RD Place
- Gotta-Go-Fast - 5TH Place
- Hidden Drum & Bugle Corps - 6TH Place
- Shreveport Shredders - 7TH Place
- Atlas - 8TH Place
- Sky Raiders - 9TH Place
- The Yee Yee Birgade - 11TH Place
- The Quarantiners Drum and Bugle Corps - 12TH Place

SEASON 87
DIVISION 1
1. Spartan Battalion - 7TH Place
2. Kanpeki-sa - 8TH Place

DIVISION 2
1. Legacy Drum and Bugle Corps - 1ST Place
2. Rebels - 2ND Place
3. Thunder - 3RD Place
4. West Everglades Drum Corps - 4TH Place
5. The Brigadiers DBC - 5TH Place
6. The Avengers - 7TH Place
7. BruhMen - 8TH Place
8. Greenville Rebels - 9TH Place
9. SoundSpuds - 10TH Place
10. Progress Drum and Bugle Corps - 11TH Place

DIVISION 3
1. Cotton Crusaders - 1ST Place
2. Hickory DBC - 3RD Place
3. Continuum - 4TH Place
4. Carylina Crown - 5TH Place
5. The Auburn Knights - 7TH Place
6. Mustang Regiment - 8TH Place
7. Plainsmen - 9TH Place
8. Blueboats - 10TH Place
9. The Quarantiners Drum and Bugle Corps - 11TH Place
10. Orange Knights - 12TH Place

SEASON 88
DIVISION 1
1. Atlantic Volt Drum and Bugle Corps - 3RD Place
2. Idaho Regiment - 12TH Place

DIVISION 2
1. Kanpeki-sa - 1ST Place
2. Red Blazers - 2ND Place
3. Sierrita Sound - 5TH Place
4. Legacy Drum and Bugle Corps - 6TH Place
5. Rebels - 7TH Place
6. Hickory DBC - 9TH Place
7. Sound of the Times - 10TH Place
8. West Everglades Drum Corps - 12TH Place

DIVISION 3
1. Mustang Regiment - 2ND Place
2. Azure Rangers - 3RD Place
3. The Sages - 4TH Place
4. Carilyna Crow - 5TH Place
5. Colts Drum & Bugle Corps - 6TH Place
6. Thunder - 7TH Place
7. The Auburn Nights - 8TH Place
8. Blueboats - 9TH Place
9. Addled DBC - 10TH Place
10. The Quarantiners Drum and Bugle Corps - 11TH Place
11. Rose City Drum & Bugle Corps - 12TH Place

SEASON 89
DIVISION 1
- 10th Regiment - 4TH Place
- Samurai - 8TH Place

DIVISION 2
- Red Blazers - 2ND Place
- Hickory DBC - 3RD Place
- Rebels - 4TH Place
- Sound of the Times - 5TH Place
- Worcester Hills Drum Corps - 7TH Place
- Cotton Crusaders - 8TH Place
- BruhMen - 10TH Place

DIVISON 3
- Mustang Regiment - 2ND Place
- Carylina Crown - 3RD Place
- Blueboats - 4TH Place
- The Auburn Knights - 6TH Place
- The Sages - 7TH Place
- Colts Drum & Bugle Corps - 9TH Place
- The North Jersey American Drum Corp - 10TH Place
- Petaling Jaya Sound - 11TH Place
- Xperience - 12TH Place

SEASON 90
DIVISION 1
1. 10th Regiment - 3RD Place
2. Idaho Regiment - 5TH Place
3. Atlantic Volt Drum and Bugle Corps - 9TH Place
4. Samurai - 10TH Place
5. Red Blazers - 11TH Place

DIVISION 2
1. Azure Rangers - 2ND Place
2. Hickory DBC - 3RD Place
3. Legacy Drum and Bugle Corps - 4TH Place
4. Sound of the Times - 5TH Place
5. Cotton Crusaders - 6TH Place
6. Worcester Hills Drum Corps - 7TH Place
7. Carylina Crown - 8TH Place
8. Mustang Regiment - 9TH Place
9. Greenville Rebels - 11TH Place
10. Progress Drum and Bugle Corps - 12TH Place

DIVISION 3
1. Chula Vista Vanguard - 1ST Place
2. Blueboats - 3RD Place
3. Coldmen - 5TH Place
4. The Auburn Knights - 7TH Place
5. Red Bears - 10TH Place
6. Xperience - 12TH Place

SEASON 91
DIVISION 1
1. Atlantic Volt Drum and Bugle Corps - 8TH Place
2. Red Blazers - 9TH Place
3. Legacy Drum and Bugle corps - 11TH Place
4. Idaho Regiment - 12TH Place

DIVISON 2
1. Hickory DBC - 1ST Place
2. Azure Rangers - 2ND Place
3. Chula Vista Vanguard - 3RD Place
4. Cotton Crusaders - 4TH Place
5. Worcester Hills Drum Corps - 5TH Place
6. Legends - 7TH Place
7. The Auburn Knights - 8TH Place
8. Carylina Crown - 10TH Place
9. Blueboats - 11TH Place

DIVISION 3
1. The Legion - 1ST Place
2. Pacific Coast Corps - 2ND Place
3. The Cardinals - 3RD Place
4. The Brotherhood DBC - 5TH Place
5. The Midnight Regiment - 6TH Place
6. Templin Institute - 7TH Place
7. 5th Quarter Regiment - 9TH Place
8. Guardians - 11TH Place

SEASON 92
DIVISION 1
1. 10th Regiment - 5TH Place
2. Red Blazers - 7TH Place
3. Atlantic Volt Drum and Bugle Corps - 8TH Place
4. Samurai - 9TH Place

DIVISION 2
1. Rebels - 1ST Place
2. Hickory DBC - 2ND Place
3. Kanpeki-sa - 3RD Place
4. Azure Rangers - 5TH Place
5. Legacy Drum and Bugle Corps - 6TH Place
6. Chula Vista Vanguard - 7TH Place
7. The Brigadiers DBC - 8TH Place
8. Sound of the Times - 9TH Place
9. Cotton Crusaders - 10TH Place
10. Worcester Hills Drum Corps - 12TH Place

DIVISION 3
1. The Brotherhood DBC - 3RD Place
2. The Rising Glory Drum Corps - 4TH Place
3. Petaling Jaya Sound - 5TH Place
4. The Cardinals - 6TH Place
5. The Legion - 7TH Place
6. Red Bears - 8TH Place

SEASON 93
DIVISION 1
1. Kanpeki-sa - 3RD Place
2. 10th Regiment - 4TH Place
3. Legacy Drum and Bugle corps - 7TH Place
4. Samurai - 8TH Place
5. Red Blazers - 9TH Place

DIVISION 2
1. Hickory DBC - 1ST Place
2. Chula Vista Vanguard - 2ND Place
3. Sound of the Times - 3RD Place
4. Azure Rangers - 4TH Place
5. Cotton Crusaders - 5TH Place
6. Progress Drum and Bugle Corps - 6TH Place
7. The Brigadiers DBC - 7TH Place
8. Worcester Hills Drum Corps - 8TH Place
9. The Rising Glory Drum Corps - 10TH Place

DIVISION 3
1. South Star - 1ST Place
2. The Brotherhood DBC - 5TH Place
3. The Cardinals - 6TH Place
4. Red Bears - 7TH Place
5. Petaling Jaya Sound - 8TH Place
6. Crimson Bears - 10TH Place
7. Devils - 11TH Place
8. Cupertino Pioneers - 12TH Place

SEASON 94
DIVISION 1
1. Kanpeki-sa - 3RD Place
2. Idaho Regiment - 4TH Place
3. Legacy Drum and Bugle corps - 9TH Place
4. 10th Regiment - 10TH Place
5. Samurai - 12TH Place

DIVISION 2
1. Hickory DBC - 1ST Place
2. Chula Vista Vanguard - 2ND Place
3. Progress Drum and Bugle Corps - 3RD Place
4. Cotton Crusaders - 4TH Place
5. Azure Rangers - 6TH Place
6. Worcester Hills Drum Corps - 10TH Place
7. Red Bears - 12TH Place

DIVISION 3
1. The Brotherhood DBC - 2ND Place
2. Crimson Bears - 3RD Place
3. Red Regiment - 6TH Place
4. Cupertino Pioneers - 7TH Place
5. Queen City Cadets - 9TH Place
6. Devils - 11TH Place